Contracting
We put the puzzle pieces together.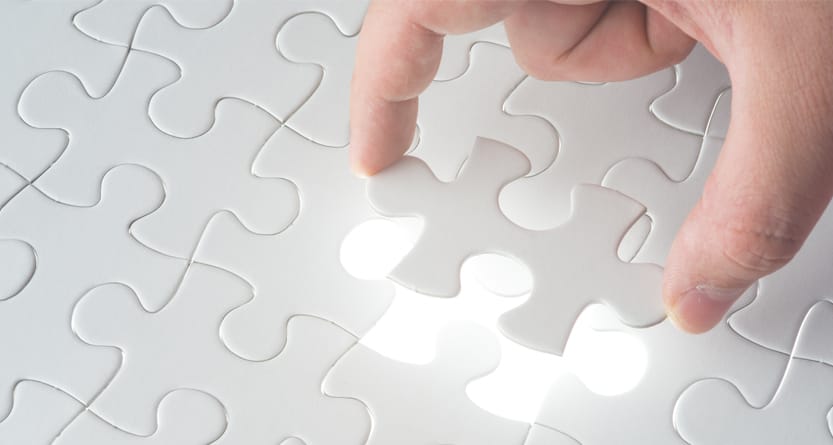 We offer a range of streamlined single-source procurement solutions through the BIT Consultants GSA IT Schedule.
---
By bringing high-quality performance and reliable services to the contracting marketplace, BIT Consultants support and improve our clients' mission performance and goals. Please find a list of our contract vehicles, NAICS codes, sole source contracting, and pricing below.
---
GSA IT Schedule 70:
---
The U.S. General Services Administration (GSA) IT Schedule 70 is the largest, most widely used acquisition vehicle in the federal government.
Schedule IT 70 is an indefinite delivery/indefinite quantity (IDIQ) multiple award schedule, providing direct access to products, services and solutions from more than 5,000 certified industry partners. Award of a Schedule contract signifies that the GSA has determined that the vendor's pricing is fair and reasonable and the vendor is in compliance with all applicable laws and regulations. Purchasing from pre- approved vendors allows agencies to cut through red tape and receive goods and services faster. Contracts can be renewed three times, which means the vendor could potentially have a 20-year contract. IT Schedule 70 offers federal, state and local governments innovative solutions to their information technology needs.
We understand that the procurement process can be daunting, so we work diligently to streamline the process and maximize results. Below are IT Schedule 70's Solutions and Special Item Numbers (SINs) categorized based on government mandates, industry evolution, and buying trends that we have identified.
Schedule →
Cloud IT Services
Computer and Networking Hardware
Cyber Security
Data Center and Storage
IT Mandates and Initiatives
Satellite Services
SmartBuy: Commercial Software Solutions
Software and Applications
Sustainability
Systems Life Cycles Integration
Telecommunications, Wireless, and Mobility
Telepresence
---
---
GSA 8(a) STARS III:
---
8(a) STARS III is a multiple-award indefinite-delivery/indefinite-quantity (MA-ID/IQ) contract designed to provide federal agencies with innovative information technology (IT) services-based solutions from award-winning 8(a) small businesses. Using 8(a) STARS III will enable you to access 8(a) firms through an established contract vehicle instead of traditional open-market methods – saving time and taxpayer money.
In addition to the general IT services scope, 8(a) STARS III includes two focused scope sub-areas: Emerging Technologies (ET) and OCONUS Place of Performance. 8(a) STARS III prime contractors in the ET scope sub-area have experience providing evolving state-of-the-art emerging technologies such as technological convergence, robotic process automation, autonomic computing, and more. Prime contractors in the OCONUS scope sub-area have experience providing IT services in an Outside the Continental United States (OCONUS) location.
Program Manager, Robert Bailey – 703-309-9030
Contract Number 47QTCB22D0299
GSA STARS III website - www.gsa.gov/stars3
DUNS 078320894
CAGE Code 6M8C9
Unique Entity Identifier Number – USZQHEFEE8N3
Directed awards allowed for orders up to the 8(a) Competitive Threshold
Contract Ordering Period: 07/02/2021 thru 07/01/2026 with one three-year option
---
SBA 8(a) Small Business Development Program:
---
BIT Consultant's 8(a) sole source contract vehicle provides agencies with a simplified and shortened acquisition procedure.
Through the program, clients can receive sole-source contracts, up to $4.5 million for goods and services and $6.5 million for manufacturing. BIT Consultants utilizes these tools to ensure optimal client performance, giving clients the added edge to thrive in a competitive business landscape.
514199
All Other Information Services
541360
Geophysical Surveying & Mapping Services
541513
Computer Facilities Management Services
541612
Human Resources Consulting Services
541618
Other Management Consulting Services
561499
All Other Business Support Services
561621
Security System Services (Except Locksmiths)
621399
Office of all Other Miscellaneous Health Practitioners
519120
Libraries and Archives
541511 (primary)
Computer Programming Services
541519
Other Computer Related Services
541613
Marketing Consulting Services
541990
All Other Professional, Scientific, And Technical Services
561611
Investigation Services
561720
Janitorial Services
624190
Other Individual and Family Services
541330
Engineering Services
541512
Computer System Design Services
541611
Administrative Management & General Consulting Services
541614
Process, Physical Distribution, & Logistics Consulting Services
561110
Office Administrative Services
561612
Security Guards and Patrol Services
621112
Office of Physicans, Mental Health Specialists
---
Sole Source Contracts
Have a critical time sensitive agency need? The ability to rapidly put together a no-bid contract with BIT Consultants may be the solution for your problem. The process is simple and the steps are outlined below:
1
Discuss SOW
Discuss your program with us so we can establish program requirements; timeframe/schedule; and costs estimates.

2
Submit Procurement Request
Contact your Contracting Officer (KO), Agency Small Business Specialist for assistance and provide a package that includes the requirements description, estimated period of performance, applicable NAICS code, anticipated dollar value, etc.

3
Request BIT Consultants as Your Sole Source Negotiators
The KO will send an Offering Letter to the SBA requesting permission to conduct sole source negotiations with BIT Consultants. (BIT Consultants will have notified their Business Opportunity Specialist to expect the package in order to expedite the process.
The SBA confirms eligibility of BIT Consultants and authorizes the negotiations.

4
Negotiate
The KO sends RFQ or RFP to BIT Consultants, depending on whether the estimate exceeds the Simplified Acquisition Threshold. Upon receipt, KO negotiates cost and terms with BIT Consultants.

5
Award Contract
Upon completion of negotiations, KO prepares a contract award document and sends to BIT Consultants for signature.
Upon receipt of the executed contract from BIT Consultants, the KO signs the contract and sends it to the SBA.

6
Start Performance
Contract performance begins.